My friend was planning a "C" themed party with a few of her colleagues and requested for a pretty cake from me! I was really excited to get started on this project and gave some thought to the design. As I am still new at baking for other people, I didn't want to do something that is too complicated but has to be special and pretty. My mandarin orange chiffon cakes have consistently been getting good reviews so I decided on mandarin orange flavor for the cake. In order to fit in with her "C" theme, I decorated the cake with candied citrus peels to add more things that start with the letter "C" into the mix :P. Here's my mandarin orange Chiffon Cake with orange frosting and Candied Citrus peel decorations!
I made the citrus peel decorations almost a week ahead of time so that I don't stress myself out. I peeled a mandarin orange, a lemon and a couple of limes, removed most of the pith with a melon baller and did some Art N Craft work using cookie cutters and a small fruit carving knife.
Aren't they pretty? It turned out that I didn't use all of them for the cake but I prefer to err on the side of having too many than too few. Here's how I made the candied peels:
1. Dissolve 1.25 cups of sugar in 1.5 cups of water in a small saucepan over the stove. Add the peels and simmer for about an hour without stirring.
2. Drain the peels using a sieve and dab off any excess syrup with a paper towel.
3. Dry overnight on a baking sheet. I dried the butterflies with one wing against the side of the tray so that when they dry, the butterflies won't be flat but instead have wings that are slightly lifted up.
After drying the peels, I stored them in an air tight container until I was ready to assemble.
I modified the recipe for mandarin orange chiffon cake to include more oil, juice, zest and flour.
Ingredients:
Egg yolk batter
3 egg yolks (large eggs of about 65g)
10g caster sugar
35g canola oil
45ml orange juice (I squeezed some Murcott mandarin oranges and left the juice in the fridge for two days. Flavour will be more intense this way and I used only the dark orange colored part of the juice that has settled to the bottom of the bowl.)
15g mandarin orange zest
55g cake flour
1/3 tsp baking powder
Meringue
4 egg whites
50g caster sugar
1/5 tsp cream of tartar.
Orange frosting
Royal icing sugar
Icing sugar
Freshly squeezed mandarin orange juice
Steps:
1. Preheat the oven to 160 degrees Celsius.
2. Prepare the egg yolk batter. Whisk egg yolks and sugar until it turns pale and frothy. Whisk in oil, orange zest and juice until well combined. Gradually whisk in sifted flour with baking powder until no trace of flour is seen.
3. Prepare the meringue. Use an electric mixer to beat the egg whites until frothy then add cream of tartar. Beat until soft peaks form then gradually add sugar until stiff peaks form and the mixing bowl can be over turned without the meringue falling out.
4. Fold in one third of the meringue into the egg yolk batter until no trace of egg whites can be seen. Quickly but gently fold in the rest of the meringue in two batches. Bang the mixing bowl on the table to release any trapped air. Pour the batter into a 17cm chiffon tin.
5. Bake for 15 minutes then reduce the temperature to 150 degrees Celsius and bake for another 25-30 minutes. Immediately invert to cool once out of oven.
6. Carefully unmould the cake using a combination of hand and spatula as the cake is really soft.
7. Mix together some royal icing sugar and icing sugar, and add freshly squeezed orange juice until a desired consistency is reached. I.e. the mixture flows slowly but does not leave any peaks when you drop some drops of it into the bowl of mixture. As I was in a hurry, I did not measure the quantities of ingredients used. I prepared about 1/2-3/4 cup worth of frosting. The frosting was applied onto the cake using a spoon, letting the frosting naturally flow over the sides a little.
8. Attach the citrus peel decorations. The frosting will anchor the decorations to the cake.
I was a little apprehensive about how the cake would be received but thank God that my friend said that the cake was really nice and everyone was very impressed although they would have preferred it without the frosting, what with being people above a certain age without sweet-tooth :P. The cake tasted good enough on its own. It is really soft and fluffy because of the low flour content and extra egg white, and full of orange flavor as I have been generous with the amount of orange juice and zest.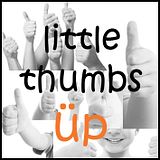 With love,
Phay Shing